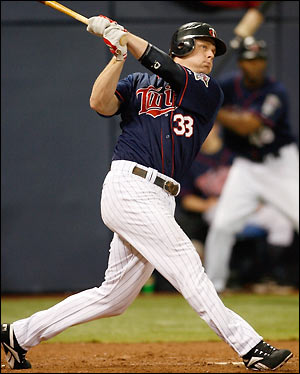 The Chicago Champions record stood at 56-22 heading into July, mostly due to beating the teams in the West, we were below .500 (8-10) against Eastern teams.  This did not bode well facing the Three Rivers Gamblers, with the most explosive lineup in the IAL.
Things didn't look good when their ace, C.C. Sabathia, beat our ace, Tim Lincecum, 3-0 in game one.  A 4th inning bases loaded sacrifice fly off the bat of Jason Bay provided the only run, until rookie Matt Wieters belted a 7th inning two run shot off fellow rookie reliever Ryan Perry, to give the Gamblers some insurance, C.C. went the distance, allowing four hits, striking out nine.
Jimmy Rollins gapped a two out 3rd inning triple to plate Carlos Lee all the way from first base and Josh Beckett made that run stand up, winning game two, 1-0.  J.B. matched Sabathia, allowing four singles, K'ing 13, and the series was even.
In the 3rd contest Matt Cain took a 4-0 lead into the bottom of the 9th.  Jeff Francoeur scored twice & Jason Monroe, aka Justin Morneau, knocked two solo shots into orbit, to account for the four Champ tallies.  But trouble came a knocking in the bottom of the 9th, pinch-hitter Magglio Ordonez laced a two basehit, Shane Victorino drew a base on balls, and Dustin Pedroia cut the lead in half with a double to the gap, plating two.  Cain's night was through when Ryan Braun singled & stole second, putting the tying runs at 2nd & 3rd, with nobody out.  Prince Fielder trotted to firstbase, after taking four wide ones from Ryan Perry.  Jose Valverde induced Derek Jeter into a 6-4-3 DP, now the potential tying run was just 90 feet away.  Righthanded reliever Sergio Romo, a C* XY, was summoned to replace Valverde, an A* XY, playing a little APBA here, to face Jason Bay, who cooperated with a 55-8 to end the ball game, 4-3, 2-1 Chicago series advantage.
Rookie Brad Bergesen out dueled Mark Buehrle, going the distance, for a 6-0 Gambler victory, knotting the series at two.  Prince Fielder provided the only offense Three Rivers would need, with a 1st inning two run Monster Blast!  Then a walk & five singles, would plate four more runs in the 5th to chase Buehrle to the showers.
Jason Marquis was the beneficiary of an offensive explosion in the 5th contest, cruising to a 13-3, complete game victory.  Jason Monroe knocked in six, launching two balls into orbit in the process.  Fielder hit a two run bomb in a losing effort.  Aaron Laffey was rocked!  Champs were up 3-2, heading to Crackerjack Park.
In a repeat of the 1st game matchup, C.C. was again facing The Freak, things looked bleak, as Chicago trailed 3-0 heading into the bottom of the 5th.  In the 2nd inning, Prince & Garrett Jones hit back-to-back pokes to set off the fireworks.  In the bottom of the 5th Miguel Olivo joined the fun with a three run, pinch, bomb to tie the game at three.  Ryan Perry was called on to quell the Gamblers offense, holding Three Rivers scoreless for a couple of frames.  Another pinch-hitter, this being rookie, Alcides Escobar, came off the pines, ripping a single & a steal, to plate Felipe Lopez, who doubled with two outs in the bottom of the 7th.  Hidecki Okajima & Jose Valverde held the Gamblers scoreless over the final two innings, to make the slim lead stand up.  Chicago had a 4-2 series advantage, with three games to play.
The Champions overcame an early two run first inning deficit, ripping three long balls, one by Josh Beckett (1st of the year for my pitchers), Carlos Lee, and a two run two out shot in the 7th off the leftfield foul pole by rookie Gordon Beckham.  The two 7th inning runs game Beckett some breathing room, boosting the lead from a one-run margin to a three-run cushion.  Chicago hurlers made it stand up, 6-3 win, 5-2 lead, with two to play.
Matt Wieters provided a clutch RBI single in the 6th to break a two all tie.  Brian Sanches was called on in the 8th to face Alex Rodriguez with the tying run on 2nd, Sanches did his job, stranding the runner, and preserving the 3-2 victory.  Jason Marquis was the hardluck loser for Chicago.  Heading into the series finale, the series lead was down to 5-3.
A 5th inning error & another in the 6th, contributed to seven runs, off Aaron (I'm not Laughing) Laffey.  Jeff Francoeur lined a 2-RBI bases loaded single and Jimmy Rollins drove in three with a double & a sac fly.  Matt Cain went six, while Clay Zavada & Sergio Romo threw three scoreless innings for a 7-3 finale winner, closing out the series, Champs 6 – Gamblers 3.
This series was played over SKYPE on a sunny day, with me in Waupaca & Todd in Pittsburgh.  It was supposed to be a rainy Monday, Rainy Days & Mondays always get me down, but the weather men were wrong (like my Dad says, 50-50 chance of rain).  But I was glad to get the series in and am so thankful for SKYPE, it makes long distance APBA seem like you're playing in the same room, minus the aroma often times provided by Papa Bunch, which isn't a bad thing, in my opinion, hopefully SKYPE never adds the smell feature, don't know if there would be that much of a demand for it anyway.
The White Sox played the Buccos in Pittsburgh in interleague play this year, but truth be told, I wasn't really following my boys all that closely at the time, the series kind of snuck up on me, as I'd pretty much written them off, and was waiting for GM Kenny Williams to mercifully pull the plug on this boring baseball team.  But then something happened, the boys started winning, and I really can't explain it, it's more than playing weak National League teams (Pirates, Cubs, & Nats, cuz we also beat the Braves).  And I don't think it has much to do with Omar Vizquel taking over for injured Mark Teahen at third, although the 43 year old has definitely provided a spark.  No, it seems to be more about pitching, quality starts & not just three runs over six innings, and lights out relief pitching has really done the trick.  I have to tell you, I was a skeptic when in the offseason we jettisoned Jim Thome & Jermaine Dye in an effort to get faster, because we also got rid of speedsters Scott Podsednik & Chris Getz, replacing Scotty with leadoff man Juan Pierre.  But I didn't see how bringing in Andruw Jones & Omar Vizquel would add to our team speed.  But now I am a believer, of course the team still hits home runs, Alex Rios, Paul Konerko, & Carlos Quentin are still playing in this bandbox of a ballyard.  The homers are flying out of here, but this club is also playing defense & taking the extra base.  I don't know where the White Sox will end up, especially losing Jake Peavy for the year, but I'm a believer and very excited about watching the Good Guys in Black play a little baseball, they'll cut your heart out, LET'S GO WHITE SOX!!!