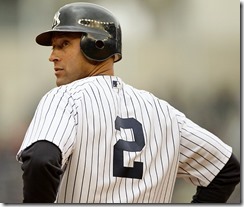 The Illowa APBA League's baseball registry has been updated to include the 2014 season.  In addition, the all-time hitting leaders and all-time pitchers leaders are now updated.
Here are a few highlights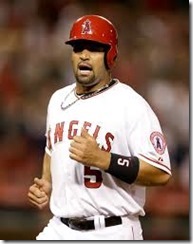 In the IAL 2014 season, no player or pitcher cracked the single season top ten of any category. That's the first time that's happened in a few years. However, there was plenty of movement in the career charts especially on the offensive side. Having just finished his 18th year in the IAL, Derek Jeter is all over the place. Most notably, he is just 30 hits shy of 3000 hits, leading the pack. He is also 2nd in total at-bats with 10,148, third in runs with 1719, and fifth in doubles. He is even third in strikeouts proving that if play long enough, you can be a leader in anything.
Albert Pujols ended the year just three homeruns shy of the 500 mark. That's good for 9th on the all-time list. He has 19 homeruns to catch Chipper Jones who has 516 career dingers. Pujols just cracked the top ten in rbis too. He has 1450 career ribbies. Unfortunately, he fell off the top ten batting average list but he's still second behind Mark McGwire in slugging (.576) and #7 on the OBP list (.378).
With a little effort, Jose Reyes could become the IAL all-time triples leader in this year or next. He currently has 102 and Kenny Lofton who played for Reyes' team the Thunderchickens, is the all-time leader with 113.
We see a fair amount of active Upperdeckers and former Upperdeckers on the all-time career list too. Joe Mauer hangs on at #6 with a .302 batting average. He's also sixth with a .387 OBP. Former 'Decker Todd Helton who has the all-time highest slugging percentage with a .768 mark in 2002 is ninth with a career mark of .553 and has a .390 OBP which is 5th best. Finally, Joey Votto is making his mark with the Upperdeckers. He's sixth all-time with a .559 slugging percentage and tied with Pujols for 7th with a .378 OBP.
On the pitching side of things, there are no active players on the top ten lists with the exception of saves and ERA. Francisco "K-Rod" Rodriguez rises to second place in all-time saves. His mark of 330 saves is well below Mariano Rivera's all-time high of 461.
The IAL ERA top ten, once a bastion of hurlers from the past, is being invaded by some newcomers. The likes of Steve Carlton, Catfish Hunter and Bert Blyleven are being joined by Clayton Kershaw (#2 with a 3.07 ERA), Jered Weaver (4th with a 3.31 ERA) and Adam Wainwright (5th with a 3.38 ERA).
Many thanks to Mike for updating the stats!!